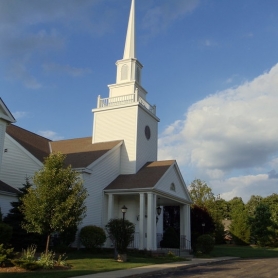 Welcome
Medina Presbyterian Church is a congregation of followers of Jesus Christ. We believe he is the hope of the world, and in his name we welcome all those who come seeking him. We believe the purpose of the church in the world is to glorify God by making disciples and meeting human need. We are working to become more faithful disciples ourselves, and we encourage others to join us in that effort. We listen for God's Word from the pages of scripture, and open ourselves to the transforming power of God's Holy Spirit.
The Rev. Dr. Henry Pearce, Pastor
Online Giving Now Available
Click on the button below to be taken to our online giving provider E-Giving.

2020 Pledge Card
Please use this link below to obtain a 2020 Pledge Card
Latest News
We're now conducting our famous home-made Candy Sale, to benefit hunger relief. (That seems appropriate, don't you think?) Production takes place on Saturdays until December 21, and orders can be placed until Monday, December 16. The dark chocolate pecan clusters will be available for delivery starting December 1. One pound boxes are $20.00, half-pounds are $10.00, and quarter-pounds are $5.00. All sizes are decoratively gift-wrapped. Call us at (330) 723-1000 to order.
We're also collecting items to be packed in our Head Start Shoebox Project, this year in cooperation with First Presbyterian Church of Wooster, as well as our long-time partners in the student council of Highland High School. Together, we'll and deliver gift 'shoeboxes' to all Head Start kids in Medina and Wayne Counties.
Items still needed for the shoeboxes are socks for children younger than preschool (still need about 150 pairs); coloring books (still need about 30); Kids' toothbrushes (still need about a dozen packs); and full-size tubes of toothpaste (still need about 45 tubes). 
The number of gloves and mittens donated probably equals our remaining need for 90 pairs, but it seems that many of the gloves donated are actually adult-sized, and there's some concern about whether they will fit preschoolers. So additional donation of child-size gloves and mittens will be appreciated.
Candy like fruit chewies and the like is also needed (no chocolate, hard candy or nuts, please.) Bins are in the church narthex for donations.
The books are being purchased through generous grants from the Akron Children's Hospital Foundation and the women of the church. A group of women has knitted enough warm hats for the Head Start kids!
Please join us in this great project!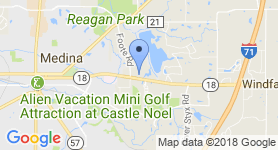 Presbytery of the Western Reserve
Medina Presbyterian Church is part of the Presbytery of the Western Reserve. The Presbytery of the Western Reserve is a geographic area encompassing 39 churches, about 8450 members spread across nine counties in north-eastern Ohio.