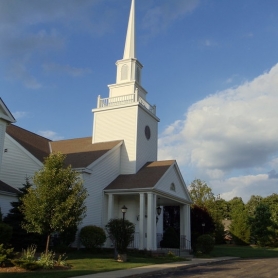 Welcome
Medina Presbyterian Church is a congregation of followers of Jesus Christ. We believe he is the hope of the world, and in his name we welcome all those who come seeking him. We believe the purpose of the church in the world is to glorify God by making disciples and meeting human need. We are working to become more faithful disciples ourselves, and we encourage others to join us in that effort. We listen for God's Word from the pages of scripture, and open ourselves to the transforming power of God's Holy Spirit.
The Rev. Dr. Henry Pearce, Pastor
Online Giving Now Available
Click on the button below to be taken to our online giving provider E-Giving.

2020 Pledge Card
Please use this link below to obtain a 2020 Pledge Card
Latest News
Thanks to everyone who helped to make Sunday's showing A Beautiful Day in the Neighborhood such a success. It was great to be able to celebrate the legacy of Presbyterian minister and children's media pioneer Fred Rogers. 
Thanks also to all who supported our annual home-made Candy Sale, to benefit hunger relief.  We'll go back into production just before Easter of 2020.
We're still rejoicing in the successful conclusion of our 2019 Head Start Shoebox Project, this year in cooperation with First Presbyterian Church of Wooster, as well as our long-time partners in the student council of Highland High School. Together, we packed and delivered enough gift 'shoeboxes' for all 383 Head Start kids in Medina and Wayne Counties and their little brothers and sisters in the Early Head Start program.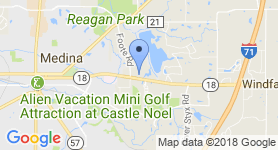 Presbytery of the Western Reserve
Medina Presbyterian Church is part of the Presbytery of the Western Reserve. The Presbytery of the Western Reserve is a geographic area encompassing 39 churches, about 8450 members spread across nine counties in north-eastern Ohio.