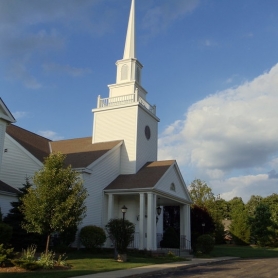 Welcome
Medina Presbyterian Church is a congregation of followers of Jesus Christ. We believe he is the hope of the world, and in his name we welcome all those who come seeking him. We believe the purpose of the church in the world is to glorify God by making disciples and meeting human need. We are working to become more faithful disciples ourselves, and we encourage others to join us in that effort. We listen for God's Word from the pages of scripture, and open ourselves to the transforming power of God's Holy Spirit.
The Rev. Dr. Henry Pearce, Pastor
Online Giving Now Available
Click on the button below to be taken to our online giving provider E-Giving.

Latest News
Don't miss our great new Dry Soup Mix Fund-Raiser, to benefit the victims of Hurricane Dorian in the Caribbean. We're offering four professionally-developed gourmet dry soup mixes — just mix them into two quarts of water and simmer. These delicious soups feature premium ingredients, they're low carb and low sodium, and each can be prepared as a vegetarian soup.
Our varieties are Wild Rice & Mushroom, Medina Farmer's Market , Pasta e Fagioli, and Coconut Curry Lentil.
The price is $12.00 per packet, and the deadline for ordering is Sunday, November 17. All proceeds benefit the hurricane victims through Presbyterian Disaster Assistance. Call us at (330) 723-1000 to order.
We're also organizing for two great Advent projects:
Our home-made Candy Sale, to benefit hunger relief, will go into production the Sunday after Thanksgiving. The dark chocolate pecan clusters will be available for delivery starting December 1.
Our Head Start Shoebox Project, this year in cooperation with First Presbyterian Church of Wooster, will pack and deliver gift 'shoeboxes' to all Head Start kids in Medina and Wayne Counties.
Please join us!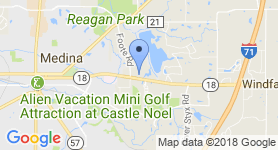 Presbytery of the Western Reserve
Medina Presbyterian Church is part of the Presbytery of the Western Reserve. The Presbytery of the Western Reserve is a geographic area encompassing 39 churches, about 8450 members spread across nine counties in north-eastern Ohio.